---
The SUMMIT ON UNDERWATER NOISE MANAGEMENT will be held at CTN Marine Technology Centre facilities located in Cartagena, Spain. This location is crucial, as Cartagena it has always been an important Mediterranean coastal city along the History.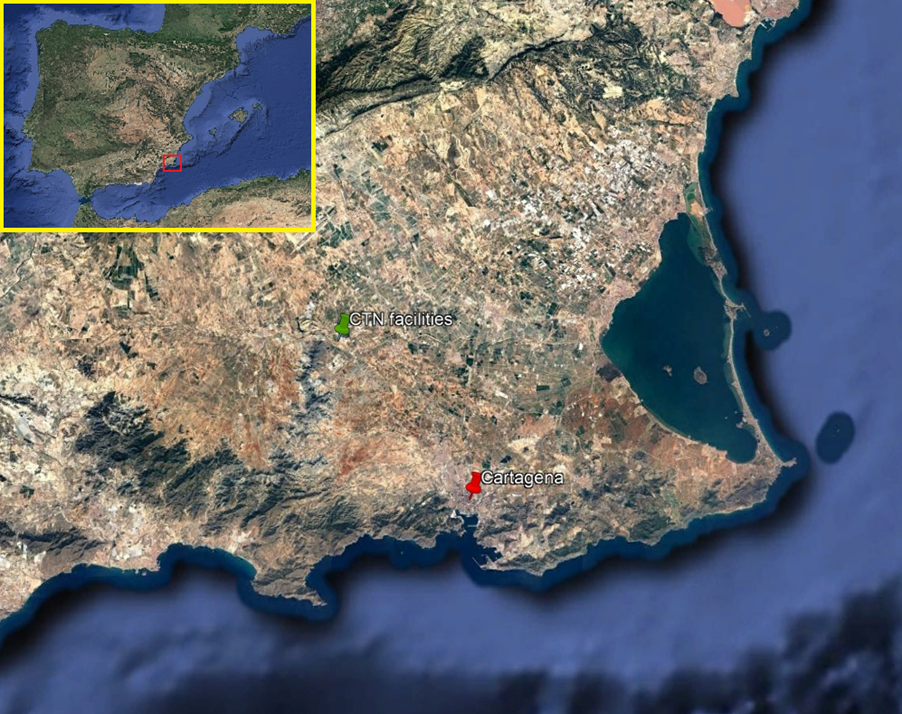 ---
Airport
The nearest airports to Cartagena are Murcia International Airport (RMU) and Alicante-Elche Airport (ALC). International flights arrive to both of them, and Alicante Airport also offers flight connections to Madrid and Barcelona Airports.
---
Public transport to Cartagena

From Alicante Airport
It is possible to get daily from Alicante airport by bus (https://www.busbam.com/horarios/cartagena-alicante/) as well as by train from Alicante city to Cartagena (https://www.renfe.com/es/es).

From Madrid Airport
In case of not possibility to get flight connection, there are also alternatives to reach Cartagena from Madrid airport bu bus (https://www.alsa.es) as well as by train from Madrid to Murcia (https://www.renfe.com).
---
Transport from Cartagena to CTN facilities
CTN will provide a bus from Cartagena city for every formally registered (https://forms.office.com/e/3APeCgCFYe) assistant to get to CTN facilities for both the SUMMIT and the 2-day TRAINING
---
Accommodation
CTN encourages every assistant to host on Cartagena city, to ease transport to CTN facilities by private bus.
Below there are some accommodation suggestions at Cartagena city centre and nearby bus and train stations.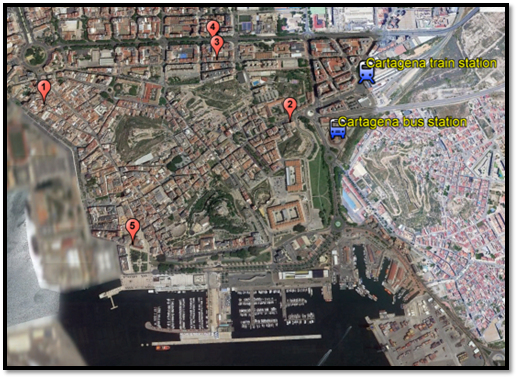 1. B&B Hotel Cartagena Cartagonova
https://www.hotel-bb.com/es/hotel/cartagena-cartagonova-2
Calle Marcos Redondo, 3, 3020, Cartagena
+34 968 504 200
hotel.cartagenacartagonova@hotelbb.com
Distance to:
– Bus Station: 1.7 km (18 min by walk)
– Train Station: 1.4 km (21 min by walk)
2. Hotel Los Habaneros
https://www.hotelhabaneroscartagena.com/
Calle de San Diego 60, 30202 Cartagena
+34 968 50 52 50
info@hotelhabaneros.com
Distance to:
– Bus Station: 170 m (2 min by walk)
– Train Station: 400 m (6 min by walk)
3. Sercotel Carlos III
https://www.carlosiiihotel.com/
Calle Carlos III, 49, 30203 Cartagena
+34 968 520 032
reservas@carlosiiihotel.com
Distance to:
– Bus Station: 800 m (10 min by walk)
– Train Station: 900 m (12 min by walk)
4. Hotel Sercotel Alfonso XIII
https://www.hotelalfonsoxiii.com/
P.º Alfonso XIII, 40, 30203 Cartagena
+34 968520000
reservas@hotelalfonsoxiii.com
Distance to:
– Bus Station: 850 m (10 min by walk)
– Train Station: 900 m (12 min by walk)
5. Hotel NH Cartagena
https://www.nh-hoteles.es/hotel/nh-cartagena
Real 2. Plza. Héroes de Cavite, 30201, Cartagena
+34 968 120 908
nhcartagena@nh-hotels.com
Distance to:
– Bus Station: 1 km (13 min by walk)
– Train Station: 1.3 km (16 min by walk)